---
The Sun Code

FACT: When Cortez landed on the coast of Mexico in the early fifteen hundreds, Montezuma's palace was eight hours away and he knew about it in fifteen minutes.
Without this so-called Sun Code, there'd be seven more dead Americans on a Texas desert at the hands of radical terrorists—and the threat would be ongoing!
The Sun Code is a 66,000-word thriller about a couple of graduate students who stumble on a pack train hauling weapons through Big Bend National Park and become the target of international terrorists. After being pursued and cornered, they form a coalition of seven unlikely allies who are forced to take on a sophisticated force of dedicated and heavily-armed fanatics. The story brings together elements of Southwestern culture and history with the latest in modern technology as it rushes toward a surprising low-tech/high-tech conclusion.
The Sun Code has not yet been published.

---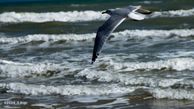 The Dunes Incident
The Dunes Incident and is the story of a down-and-out writer who vanishes from New York City and turns up on a South Texas beach with a new name, a new haircut and beard, a new pickup truck, his first, and he's sober for the first time in decades.
One night he's hiking the dunes, encounters a party, and becomes a witness to the murders of two girls. Spooked, he returns to San Antonio where he falls in love with a beautiful woman and becomes a target of her militant ex-husband's rage.
They return to the beach, aware that they now have four different entities watching every move they make. Circumstances soon pull them apart for several months, during which he writes a novel—Welcome to the Mariner Hotel—and takes an apprentice job on a Gulf of Mexico charter boat, the Wave Dancer.
When she finally returns, their relationship is rekindled and they fly to New York City, where a most unexpected turn awaits.
---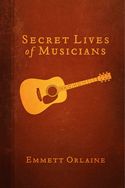 There are four stories here and they're about different people at different times who get into different situations.  All four of the central characters are musicians—guitarists—but this is not a book about music. 
In the first, "Cahuita," a musician goes to Costa Rica to study music, gets mixed up with the wrong crowd, is abandoned on the Caribbean coast, and is forced to hide out and then flee the country. In "Between Dennis and Kate," a guitarist and his girlfriend encounter a string of obstacles as they try to find each other in New Orleans in the middle of Hurricane Katrina's chaos.
"1967" is a quiet story about a young poet and folk musician traveling through North Dakota and his unusual experiences. In the last, "The Legend of Wilson Lake," a writer encounters a folk legend in a bar in L.A. and gets him to share his experiences on the folk circuit in the early days.
More on the SECRET LIVES page.
---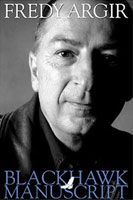 Blackhawk in the title refers to Blackhawk, Colorado, where, in 1970, I assembled the first group of journal entries that would become this manuscript thirty years later.  In the decades of traveling that followed, it was just about the only thing that survived.  I worked on it on a houseboat in Sausalito, in the Rocky Mountains, on the beaches of Texas and the shores of Minnesota lakes, in the rainforests of Oregon and Costa Rica, on the coasts of France (often at the Cafe Bleu) and Portugal, in Manhattan and New Orleans and Minneapolis, and in more hotel rooms, parks, and coffee shops than I'll ever remember.
Some of these poems have been set to music and more about that on the BLACKHAWK page.

In the past few years I've noticed that this book is available around the world, often for what some might consider exorbitant prices. You've got to love the Internet.
---
Secret Lives of Musicians
Secret Lives is the only novel I've published using a pen name. (My middle name is Emmett and my mother's middle name was Orlaine. Hence, Emmett Orlaine.)  But this is not a book about music. It's a collection of stories about musicians from different eras who find themselves in international, desperate, and often life-threatening situations and how they improvise and think on their feet to survive. It's a cultural time capsule, it's funny, and it's available for all eBook formats anywhere in the world—and only $4.99.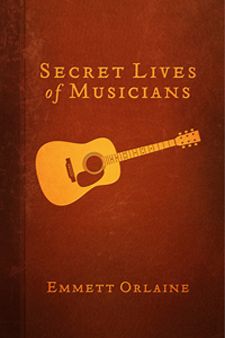 For more about Secret Lives, check out the BOOKS section.