---
I was born and raised in Hibbing, Minnesota, and for most of my life I have lived in and worked out of Austin, Texas.  I wrote my first short story in high school, a science fiction piece called "Time is No Object."  I've written and published hundreds of poems and songs, worked as a newspaper reporter and editor, and did magazine and concert reviews for several publications. Later, I wrote a lot about software which got me into the high tech business for a while, where I designed and edited sixteen computer manuals, training materials, websites, and corporate communication.

After dropping out of college, I served four years in the Air Force, where I learned to play the guitar. When I was discharged, I immediately went on the road with a rhythm and blues band and eventually settled in Texas, where I graduated from the University of Texas at Austin with a journalism degree.
When I got out of school, I traveled for decades. I wrote folk songs and and toured on the college coffeehouse circuit, lived and worked in New York and San Francisco and Austin and the Northern Minnesota, drifted around for many years as a solo performer, and had a few bands. I was the staff musician at (Australian tennis champion) John Newcombe's Tennis Ranch, explored North and Central America, traveled Europe, and recently spent a decade (2001-2011) in a private recording studio. I cut back on my gig schedule in 2011 to spend more time writing.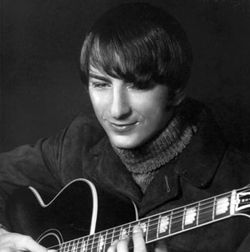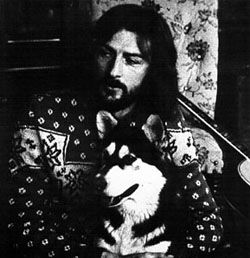 My music recordings (the first in 1968, the last in 2009) include three record albums, a bunch of singles (that would be 45 rpm records for you kids), some cassette-only albums, and a lot of CD releases, as well as a catalog of production and studio credits.  By my reckoning, I cut twenty-five albums and released a dozen of them. Several of my recordings, including Thistledew from the Seventies and One Man Dancing from 2001, surface in interesting ways every so often.

Many of my studio and live recordings are in circulation and some of the songs have been recorded by other musicians. It would be space-consuming to list the venues where I've performed and the artists with whom I've shared a stage.  Ditto my radio and TV credits.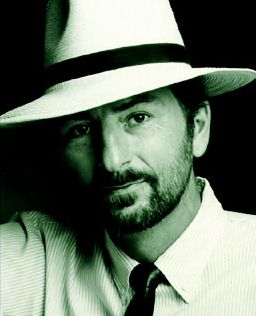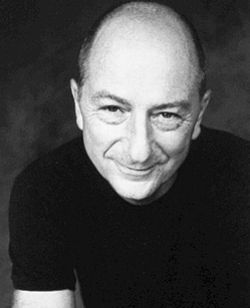 In the mid-Nineties I entered the high tech business, where I spent three years at Mesa Software and five at Dell Computer before returning to the music industry for another decade.
In 2001, I released a book of poetry, Blackhawk Manuscript, and in 2012, I published a collection of four novellas, under the title of Secret Lives of Musicians.  In the next two years, I finished two more novels: The Dunes Incident, a Texas mystery, and The Sun Code, an international thriller. I'm currently working on a collection of short stories and some poetry.

Now, getting back to the multiple names I mentioned on the Welcome page: I wrote, recorded, and performed as Fred Argir from 1966 though 2000. After that, everything I've done has been as Fredy Argir. This is an important distinction because my son is now a musician and goes by the name Fred Argir.
What about Emmett Orlaine? Oh, that. It's my pen name, which I've only used once (so far), on Secret Lives of Musicians.  (Emmett is my middle name and Orlaine was my mother's middle name.)

---
Secret Lives of Musicians
Secret Lives is the only novel I've published using a pen name. (My middle name is Emmett and my mother's middle name was Orlaine. Hence, Emmett Orlaine.)  But this is not a book about music. It's a collection of stories about musicians from different eras who find themselves in international, desperate, and often life-threatening situations and how they improvise and think on their feet to survive. It's a cultural time capsule, it's funny, and it's available for all eBook formats anywhere in the world—and only $4.99.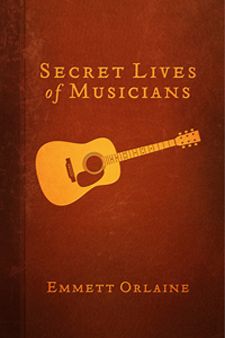 For more about Secret Lives, check out the BOOKS section.